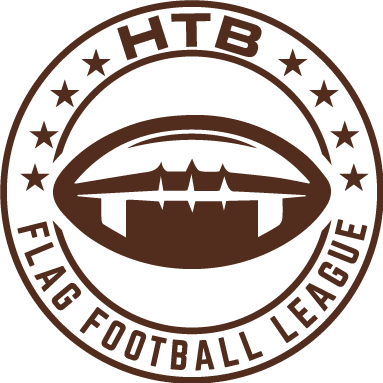 2 SEASONS EACH YEAR,
SPRING AND FALL,
CO-ED FOR BOYS AND GIRLS. TACKLE PLAYERS OR NEW TO FOOTBALL,
REGISTER INDIVIDUALLY
OR AS A TEAM
AGES
4 to 18 grades Pre K to 12
18 and over division


HTB Flag Football Youth League is a south shore Long Island Organization. We are in our 17th year of serving Nassau and Suffolk Counties for the communities from Merrick to Sayville, and north including Levittown North Babylon, Oakdale, Bohemia etc .Our teams are made up of boys and girls from grades pre-k to 12 and ages from 4 to 18.
We instill good sportsmanship, team spirit and lasting friendships.
Does your child like to play football but doesn't like the contact of tackle? This is the new alternative, a fun filled league designed for everyone to play. No one needs to worry, there is no blocking, no fumbles, no kickoffs, or punting. Experienced or not, everyone can learn to play in a short while.
Many tackle players and teams use our spring season to practice and improve their skills. Younger or inexperienced players can learn the game without the worry of injury.